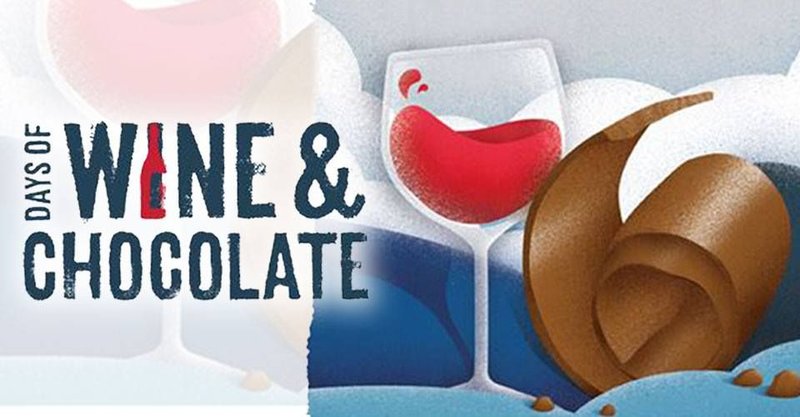 WEEKENDS IN FEBRUARY FROM 11AM TO 5PM
Explore the decadently sweet and savoury art of wine and chocolate pairing. Visit our wineries and taste over 20 VQA wines matched with chocolate-infused dishes – from classically sweet flavour combinations to unexpected surprises. A romantic celebration for two or a great reason for a girls' getaway weekend!
At Marynissen Estates Winery we are serving up our 2015 Gold Series Cabernet Sauvignon with a chocolate truffle, with layers of dark chocolate Cabernet Sauvignon-infused ganache and jelly.
If you are travelling with a group of 8 or more guests, please have your group organizer call ahead to the wineries you plan to visit with your approximate arrival time so that we can plan to serve you better and make your experience an enjoyable one.
The Wineries of Niagara-on-the-Lake encourage the responsible consumption of alcohol. Please note that your pass is valid every weekend in February, so you can come back and enjoy a few wineries every weekend rather than trying to fit them in all in one day. Winery staff reserve the right to refuse serving guests who are intoxicated or who clearly demonstrate they are over a reasonable limit.
Touring passes are $45 per person (taxes and fees not included). Passes are valid for any of the four event weekends.

For tickets: https://wineriesofniagaraonthelake.com/event/days-of-wine-chocolate/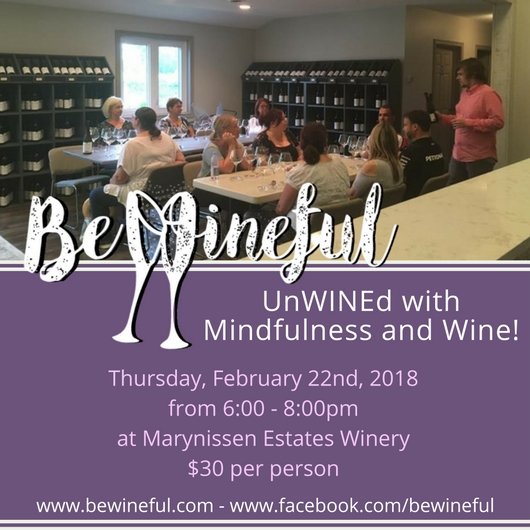 Come escape the winter blues with some Mindfulness and Wine! We're excited to host BeWineful at Marynissen Estates Winery February 22nd to get a nice dose of winter winefulness. Organized in Winefulness 101 format this event is open to anyone to come out, and learn about wine and how to make it part of your wellness routine! We'll talk about wine tasting, styles, and stories, all while interspersing short 5-15 minute meditations that you can easily fit into your everyday routine.

Tickets are $30 per person. Just bring yourself and a willingness to learn and we supply everything else!
For event tickets: SORRY, TICKETS NOT AVAILABLE
SORRY, THIS EVENT HAS BEEN POST-PONE TO A LATER DATE